KOFI NARTEY: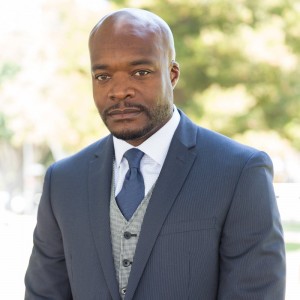 Broker Associate, Kofi, is the National Director of the Compass Sports & Entertainment Division. Also a Certified Luxury Homes Marketing Specialist, Kofi joins Compass after successfully creating and managing the sports and entertainment division for his previous firm. He was also managing director of their beach cities office and managed the luxury homes division for another firm prior to that.
He attended and played football at the University of California at Berkeley and later completed his MBA in the Presidential and Key Executive Program at Pepperdine University. He also frequents the other side of the podium as a guest speaker and trainer for the Institute for Luxury Home Marketing. He has always looked to elevate the standard for real estate professionals by acting as a professional business consultant and not just an agent. He has been recognized and awarded for his negotiating, marketing, and sales abilities.
Kofi reached a professional level in sports and successfully worked as an actor for over 10 years. He brings his vast industry contacts and experience to real estate. His understanding of the sports and entertainment niche has enabled him to effectively service professional athletes, entertainers, and distinguished clientele for over 13 years, including clients such as Derek Fisher, Iggy Azalea, Kevin Durant, and Michael Jordan.
Kofi has been a correspondent on celebrity and luxury real estate for over 100 national television and print media outlets including the WSJ, LA Times, Chicago Tribune, CBS, CNBC, NBC Sports Bloomberg, Fox Business News, ESPN, CNN Money, The Insider, and others. He was also a regular featured agent on HGTV's Selling LA, has made numerous appearances on Million Dollar Listing, and continues as a celebrity and luxury real estate correspondent on Hollywood Today Live. Kofi uses this exposure to highlight his team's listing. His exposure to the national and international real estate markets has enabled him to effectively market and sell properties locally, nationally, and internationally. In 2017, Kofi will release his book, "Sellebrity: Breaking into and Servicing the Sports & Entertainment Niche."
Kofi believes in honesty, integrity, and fun in business. He values building long-term relationships with his clients and prides himself on delivering a "desirably different real estate experience." He currently lives in Playa Vista, CA with his amazing wife and two children.
Kacey Heiber, CLIENT SERVICES:
Assistant to Kofi Nartey and the Operations Manager for The Nartey Group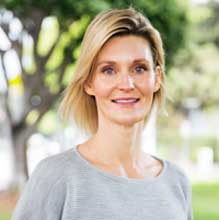 As Assistant to Kofi Nartey and the Operations Manager for The Nartey Group Kacey brings over 15 years of Real Estate Industry experience with her.
Kacey began in Commercial Real Estate as a Listing, Leasing and Marketing Coordinator in Santa Barbara with the top Commercial Real Estate firm. She moved to San Francisco where she transitioned into lending and became one of the top mortgage bankers in the nation with a nationwide bank for several years. After a brief sabbatical from the Real Estate world to focus on non-profit work for human trafficking victims, Kacey moved to Los Angeles to start her own business where she focused on Real Estate Business Development, Marketing and Transaction Coordination.
With a diverse background in the Real Estate Industry and a wide range of knowledge Kacey is implementing growth strategies for continued success for The Nartey Group.
Kacey@Compass.com  |  M:415.203.4192|  CalBRE #01722549

Trevor Lambright, AGENT

Trevor, a third generation Californian, is highly knowledgable when it comes to the trends, geography, history and culture of both Southern and Northern CA. He is a licensed Realtor who studied marketing at San Francisco State University.
After moving to Los Angeles from San Francisco, Trevor decided to begin building his own business in real estate. With a background in marketing, he felt this was an area that he would excel. Moving forward a few years, Trevor decided to join Compass Beverly Hills. Understanding the value of partnerships in this industry, Trevor teamed up with Kofi Nartey, the Director of the Sports and Entertainment Division. Since then, the two have proven to compliment each other's skill sets while serving a strong base of delighted clients.
As a collegiate athlete, Trevor learned how to become a leader in all that he does and how to use his talents to maximize the strengths of his team. Focus and determination have consistently been strengths for him. He has always maintained professionalism while striving to provide his clients with enthusiastic and helpful service.
Trevor brings a youthful vigor into every situation he is introduced into. He is incredibly goal-oriented and uses his strong communication skills and thorough understanding of the market to make sure his clients receive everything they could ask for in their real estate advisor.
Trevor.Lambright@Compass.com   M: 424.253.5592  |  CalBRE# 01943018
Amber Jolley, AGENT


Amber Jolley, helps manage the sale or purchase of your home while making the process as smooth as possible for you. She works closely with all members of the team, problem solving, supporting and overseeing the overall process. Amber always responds to our clients' needs promptly and with the utmost care and concern.  As a Southern California native, with vast experience in customer service, she brings her local knowledge and expertise to every transaction.
AJolley@Compass.com M: 714.501.9061 | CalBRE #01966008
Zach Sokolow, SPORTS & ENTERTAINMENT OPERATIONS MANAGER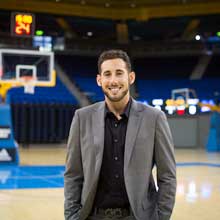 Zach Sokolow is the Operations Manager of the Compass Sports & Entertainment Division, also serving as an agent for The Nartey Group under the leadership of Kofi Nartey.
After previously serving as the Executive Vice President of Sports Relocation with his previous firm, Zach dealt with professional athletes from all four major sports, connected real estate and relocation vendors, managed a network of top realtors nationwide, and connected with sports agents, wealth managers, and team executives from the NBA, MLB, NHL, and NFL.
Born and raised in the San Fernando Valley, Zach started his real estate career based out of Manhattan Beach working for the top performer in the South Bay, while etching his niche as an athlete relocation specialist both locally and nationally. Handling every aspect of a move for professional athletes taught Zach to use the same level of professionalism and extraordinary service to all his clients. This unique experience and skill set brought Zach to Compass and The Sports & Entertainment Division.
Zach attended the University of Arizona and was actively involved in associations to further develop his interest and skill set in writing. Utilizing his extensive knowledge and passion for sports, he became a top journalist with the Arizona Daily Wildcat newspaper and Bleacher Report while holding positions with both the Tucson Padres and The World Baseball Classic.
Zach's eclectic pool of experience makes him an outstanding choice to represent any buyer, seller, or assist in the relocation of high end clientele within the Sports & Entertainment world.
Zach.Sokolow@Compass.com | M: 310.547.7765 | CABRE# 01959469
Morgan Trent, AGENT



Morgan joins The Nartey Group and Compass to build on the team concept that has been an integral part of his personal and professional life. He was born and raised in Southern California and has returned after a very unique journey. Morgan attended and graduated from the University of Michigan on a football scholarship and was drafted by the Cincinnati Bengals in 2009. While living out his dream in the NFL, Morgan's love for real estate lead him to earning his real estate license and actively practicing real estate in the off seasons. His clients have included executives, professional athletes, entertainers, and personal contacts from his network.
Morgan brings a very competitive spirit as well as a wealth of relationships and real estate knowledge to the team and to our clients. The same hard work and dedication that allowed him to accomplish so much in his past, is the same approach he takes every day with his clients. 
Morgan is a family man and an avid golfer. He is a man of faith and believes in living by the simple phrase, "Love God, Love People." He currently lives in Orange County with his beautiful family and assist with clients in Orange County and Los Angeles. 
Morgan.Trent@Compass.com | M: 949.975.9300 | CABRE#01936229
Kevin Crane, AGENT
Born and raised in Southern California, Kevin took his extensive experience in sales/client services and converted it into a career in real estate. As a real estate professional, Kevin strives to provide consistent hard work, the highest level of customer service and great knowledge of the real estate market. Kevin credits his diverse and humble upbringing for preparing him to do business with many clients from various countries across the world. Kevin has an extensive network of clients in the entertainment and artist management industries. He's worked with celebrities, athletes and business executives. Kevin continues to service his niche while advancing his real estate career. As a muti-million dollar seller, Kevin brings lots of experience and knowledge working with musicians and actors.  Kevin enjoys golfing, networking and attending family events. As a former college athlete, Kevin likes to attend NCAA, NFL and NBA games.  

Kevin.Crane@Compass.com | M: 818.401.8895 | CABRE# 01958740
Benjamin Sidon, CREATIVE DIRECTOR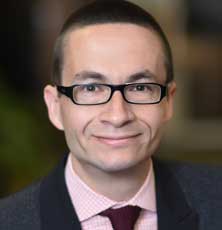 Creative Director Benjamin Sidon brings nearly 15 years of branding & marketing experience to The Nartey Group. Previously overseeing branding & design for Christie's affiliate in Manhattan Beach, California, Benjamin's freelance and contract clients have included Boeing, Microsoft, Adobe, Bank of America and Eli Lilly.
Before branching into luxury real estate, Benjamin spent five years as the founding Art Director for Small Arms Defense Journal, an internationally-distributed defense magazine.  As the publication's sole layout artist, he delivered over 3,000 physical pages of content and singlehandedly managed the magazine's web presence.
When he's not brainstorming the best way to market an eight-figure home, you'll find Redondo Beach-based Benjamin on a beach cruiser along the Strand, hiking the Palos Verdes Peninsula or carving up his favorite (secret) Malibu hills driving roads in his Mazda MX-5.
MARKETING:
Compass's in-house marketing and PR firm, takes care of all marketing, including individual property listing coordination, newspaper, magazine publications, internet related advertising projects as well as unique campaigns that are created and designed on an as needed basis to suit our clients individual needs. The team is unparalleled in the real estate industry and keeps our agents at the forefront of creative and innovative marketing. This group is passionate about developing luxury and lifestyle brands through artfully persuasive storytelling, design, and communication.